Nyakas Pince
| | |
| --- | --- |
| Region: | Etyek-Buda |
| Founded: | 1997 |
| Specialization: | White wine region of Buda |
| Web: | http://www.nyakas.hu |
Weingut "Nyakas Pince Zrt" is the most popular producer of white wines in historically significant region Etyek-Buda.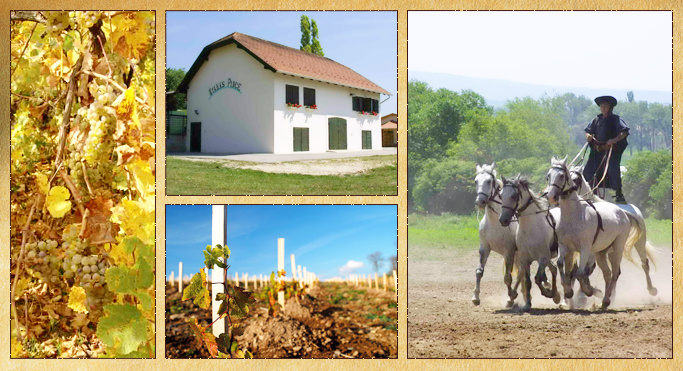 In the village Budajenoi is situated central country estate "Nyakas", named by its founder Ernö Malya. It should be noted that in 1994 Mr. Ernö Malya was recognized as the best winemaker of Hungary.

"Nyakas" specializes only in manufacturing of white wines, which wonderful taste palette is defined by character of white sort grapes Pinot Gris, Sauvignon Blanc, Chardonnay, Irsai Oliver, Müller-Turgau, and of course by and terroir region Buda.

At the present time weingut "Nyakas" owns 124 ha of vineyards, situated within the villages Budajenoi, Tok and Perbal.

Its natural zonule is formed by Sambeka Basin, which surroundings are notable for favorable soil and climatic conditions: limy soils, high concentration of different trape constituents in subsoil, drained soils, windiness and lots of sunny days per annum. Here are born amazing wines "Nyakas" with unique fresh taste and aromas of dry and semi-sweet white wines from the Buda region.

The fundamental difference of this winery is that here are born high quality hand-picking wines, selected only from white variety grapes.

Having made wine production as his primary activity direction, Ernö Malya decided to reserve its most peculiar element – old horse ranch "Nyakas".

Graphic image of horse head has become the original symbol of Nyakas.