Wunderlich
Wunderlich Wine Cellars
The Wunderlich wine cellars were named after the chief vintner and co-proprietor, Wunderlich Alajos, who is well-known as "Lojzi". Lojzi began his vintner activity as a grown-up man, as a real talent. He won gold medal with his first wine, the kadarka rosé from 1992, and this wine proved to be the best kadarka in the 1993 countrywide wine competition as well. The following years brought him more and more acknowledgement; he produced continuously excellent and recognized wines. In addition to that, he became extremely popular not only with his delicious wines, but thanks to his well-known hospitality and famous cook talent, too (Péter Uj journalist wrote once that the "cock stew a la Lojzi" is part of the world heritage).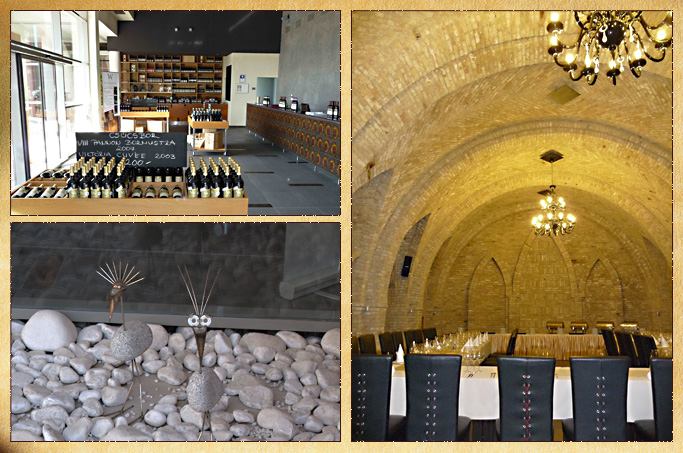 The Wunderlich wines are similar to their producer, they are friendly and smiling. Close to one decade of practical vintner activity, the manufacturing of Lojzi wine had to face with the classical problem of the quality small-scale producers: somebody is able to produce a product with excellent quality, but under a certain quantity the market is financially not interested in the product, therefore no real growth, or benefit enabling further developments can be expected. At this time came up the idea to cooperate with the friend of the family and the Wunderlich wine cellars, the Varjas-Szûcs pair. This cooperation took place very soon. As a result of this, the friends became business partners as well and the founded Wunderlich Pincészet Kft. (Wunderlich Wine Cellars Ltd.) moved to its new home in 2004.

The new facilities came into existence as a new investment. The output capacity is annual 250.000 bottles, the bottle aging capacity 480.000 bottles. The Wunderlich Wine Cellars mix the 21th century top wine technologies with the traditions. This provides opportunity for Lojzi to achieve his professional ideas, in the meantime he can make experiments, too. The facilities are of world class quality from an architectural point of view. The technological background of all known red wine fermentation methods is ensured: Ganimede from Toscana, the German Taucher and the traditional French wooden tubs are temperature controlled as well. The aging cellar includes 1.200 small barrels and ensures place for the handling and aging tanks as well. After bottling the wines are stored in the 17ºC temperature bottle ager, from where they get to the market after a few months or years of aging, depending on the art.