Bognár-Vin
| | | |
| --- | --- | --- |
| | | |
Several genereations of family Bognar make wines on their own vineyards in Akasto, situated on the territory of wine-making region Kunsag. It is the largest rwine-making region in Hungary and is a part of the great Hungarian plain Alföld.

Since the end of the 19th century have been grown European and indigenous grape varieties such as: Cabernet Sauvignon, Zweigelt, Muscat Ottonel, Muscatel, Rhein Riesling, Oporto, Kadarka, Kékfrankos, Ezerjó a.s.o.




Labor of wine-makers has shown, that local sandy soils create interesting and expressive wines. Today the company cultivates territories of four wine-making regions: Alfold, Csongradi, Tolnai и Balatonboglari.

In the new millennium Bognar-vin turned into dynamic modern enterprise, where high technologies are successfully combined with family traditions of hereditary wine-growers and wine-makers of the dynasty Bognar.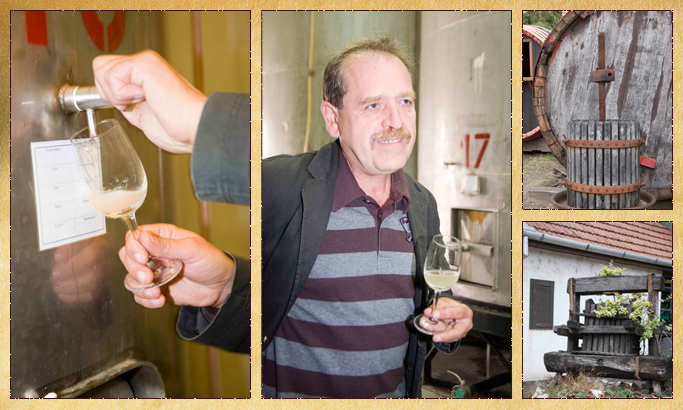 Here are produced wines of all categories — table, regional, fine wines with ageing in casks and also famous Hungarian vodla palinka. Thanks to perfect prise/quality ratio all production of this wine-making farming is well sold in international trade networks both in Hungary and in other countries.